Our 100th Podcast: the life and times of Donald Dell #UP100
The rise and fall of Proserv is the ultimate sports business story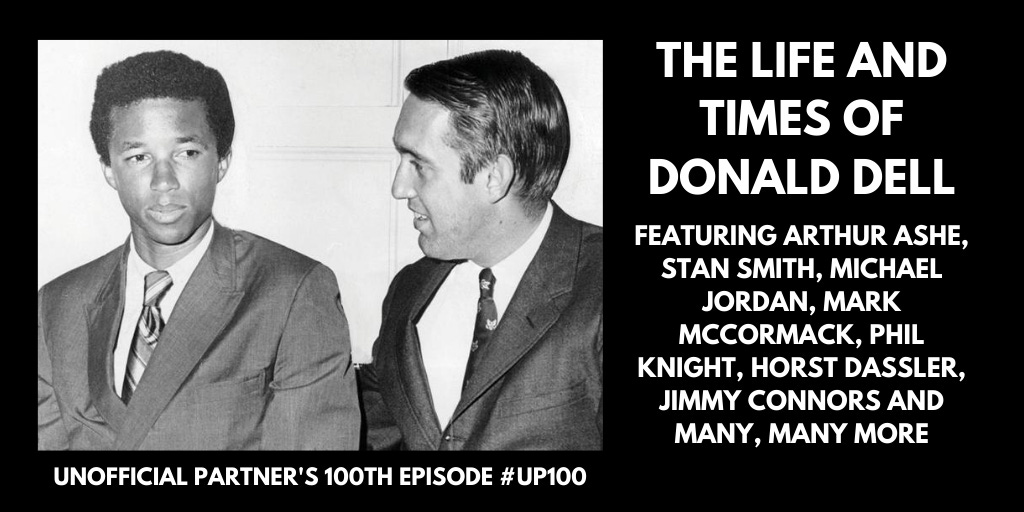 We wanted someone big for Unofficial Partner's 100th episode, who could talk to how the past has shaped the present and future of the global #sportsbiz. Enter Donald Dell (and thanks to Steve Horowitz of Inner Circle Sports for putting us in touch).
Dell, now 83, is the Yale educated lawyer and former pro tennis player, who captained the US Davis Cup team containing Arthur Ashe and Stan Smith, two megastars who became launch clients of the Proserv agency, created by Dell, Lee Fentress and Frank Craighill in 1970. Fentress and Craighill split in '83 to form Advantage, which was bought by IPG and subsumed within Octagon.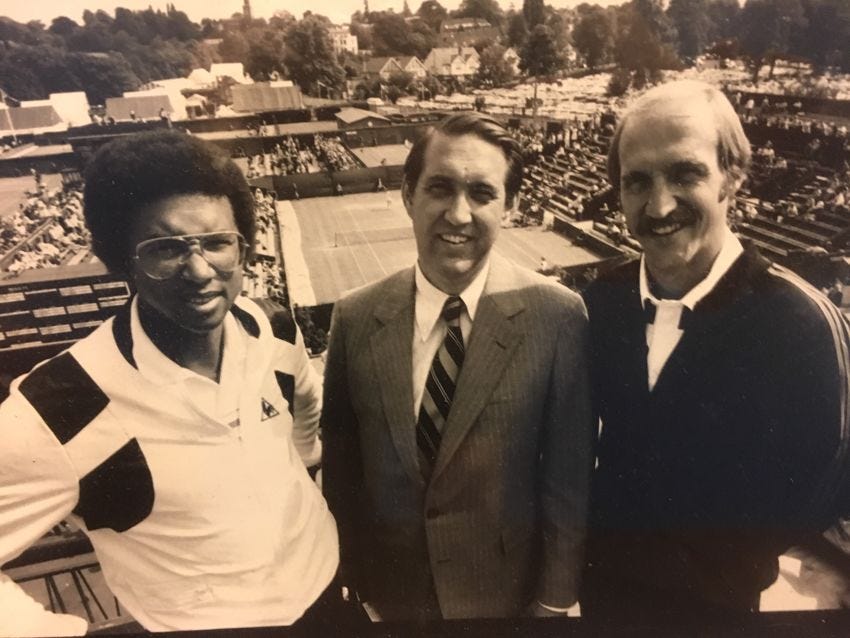 Initially, Dell and Proserv was to tennis what McCormack and IMG had started in golf a decade earlier with Palmer, Nicklaus and Player.
He had a fierce reputation: 'In a business of Type-A personalities, he's a Double-A', said Robert Briner, of ProServ's television unit.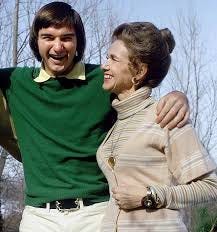 The agency represented many of tennis and then sport's great names, including Jimmy Connors (good story about his domineering mum on the pod btw), Lendl, Sampras and branched wider to include NBA stars Patrick Ewing and the young Michael Jordan...of whom more later.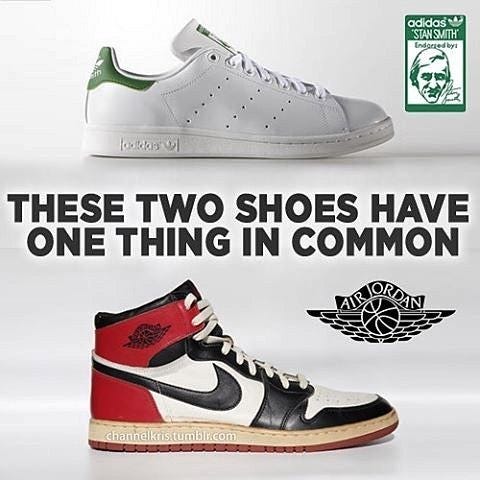 The one thing most people know about Dell is that he was instrumental in two of the biggest and most enduring shoe endorsement deals in sports marketing history - adidas and Stan Smith and Jordan and Nike, pitting Dell against two of the most famous names in sports marketing folklore, Horst Dassler and Phil Knight. When Dassler first enquired about endorsing Stan Smith, Dell told him, 'You can't afford Stan Smith'. Dassler hated this: 'I can afford any athlete'.
The man who lost Michael Jordan: I asked a really stupid question at the end of our hour together: 'Who was the one that got away? The big star you wanted to represent but didn't?' Dell was polite enough not to reply, 'Duh?! MICHAEL JORDAN...you fucking moron'.
The story goes that David Falk (pictured) was a young wannabe agent, who pestered Dell with 17 voice messages, wanting to work at Proserv. Seven years later he and Jordan left Proserv to create the Air Jordan empire with Phil Knight.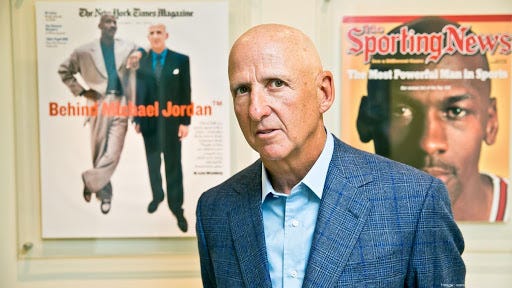 I asked Dell about the challenge of keeping an athlete rep agency together, with reference to Falk and others. He said: 'An agency is based on personal relationships. And nobody leaves without wanting to steal your clients'. Here's some detail from David Halberstam's Jordan book, Playing for Keeps.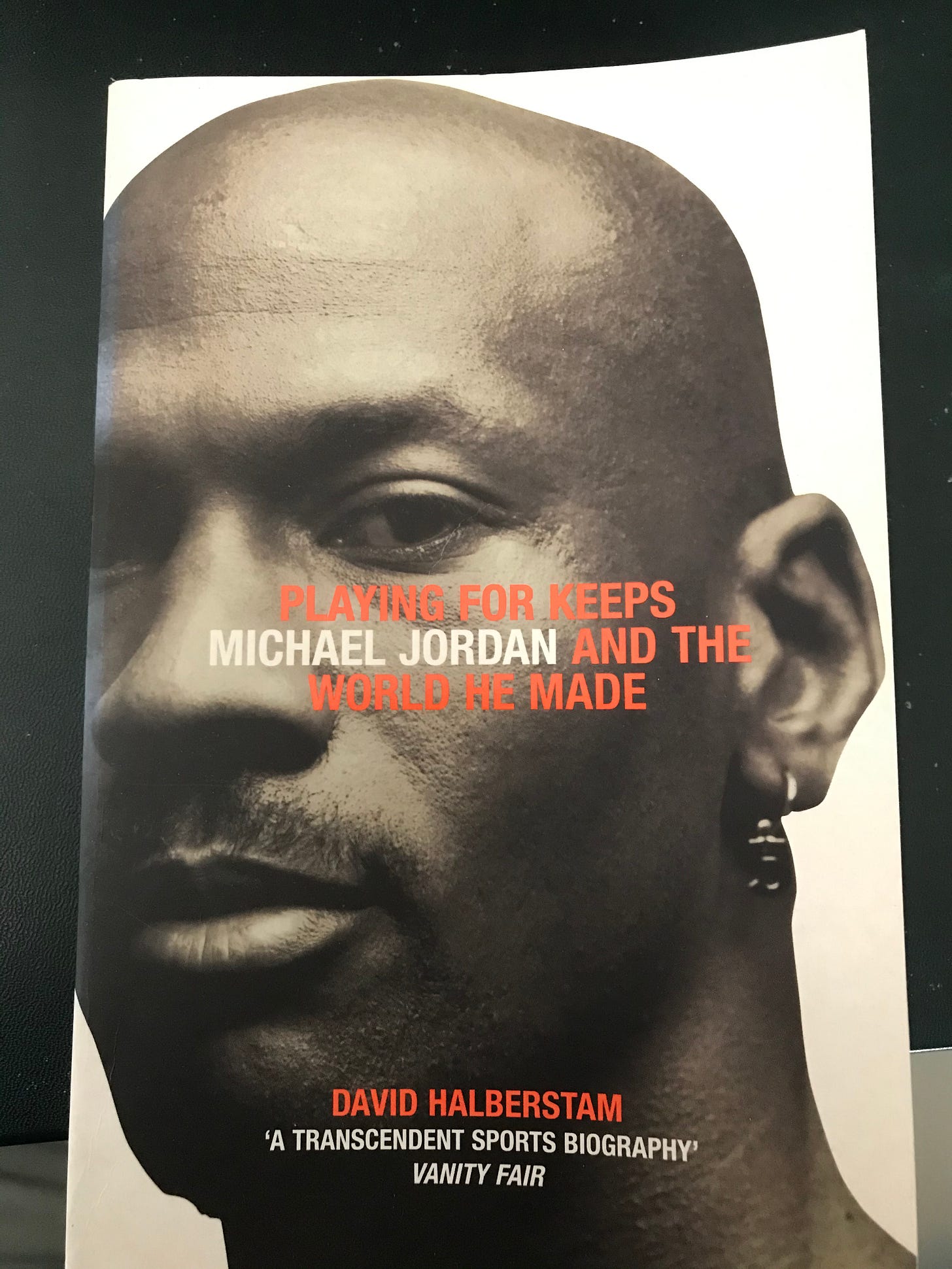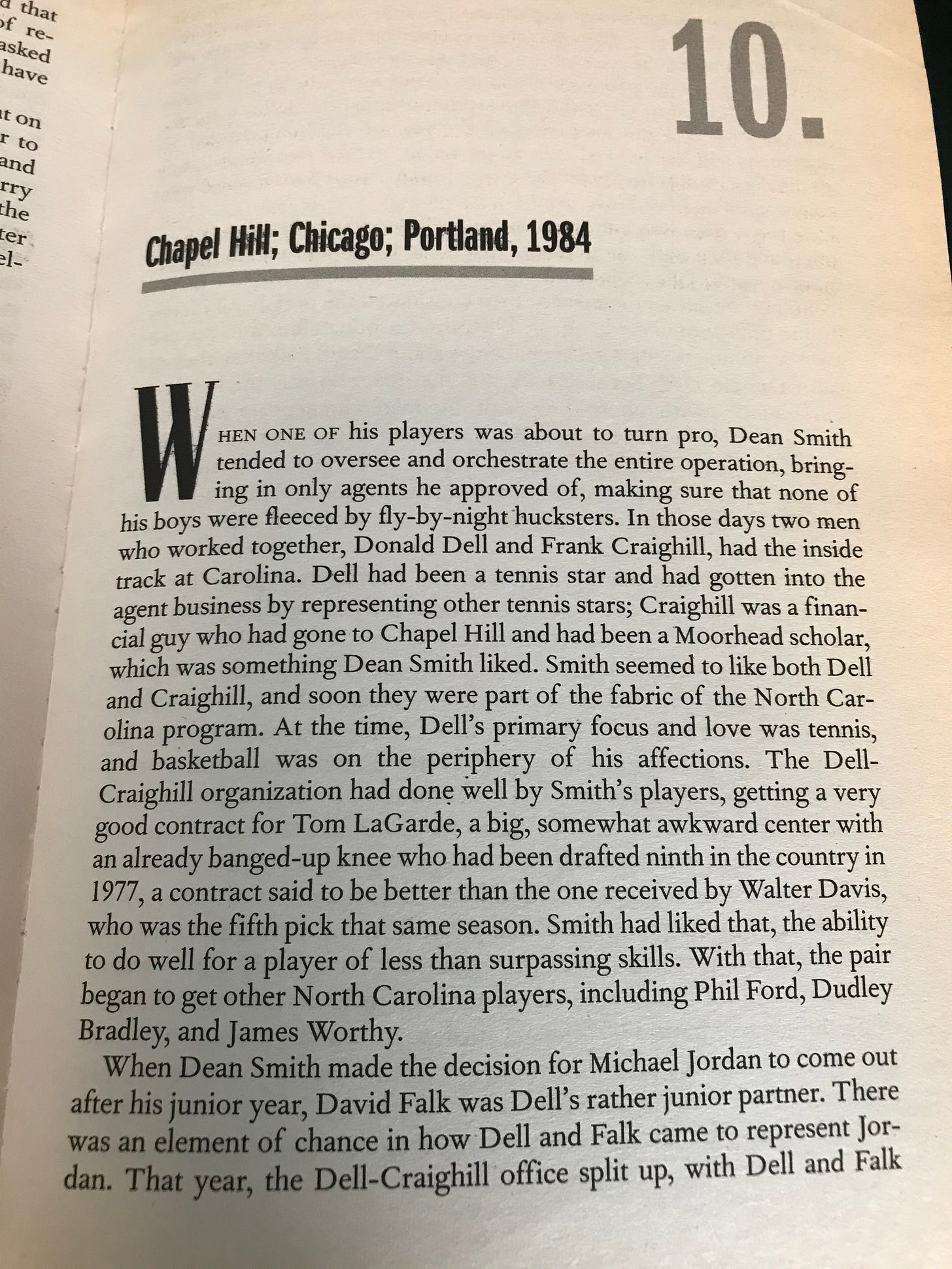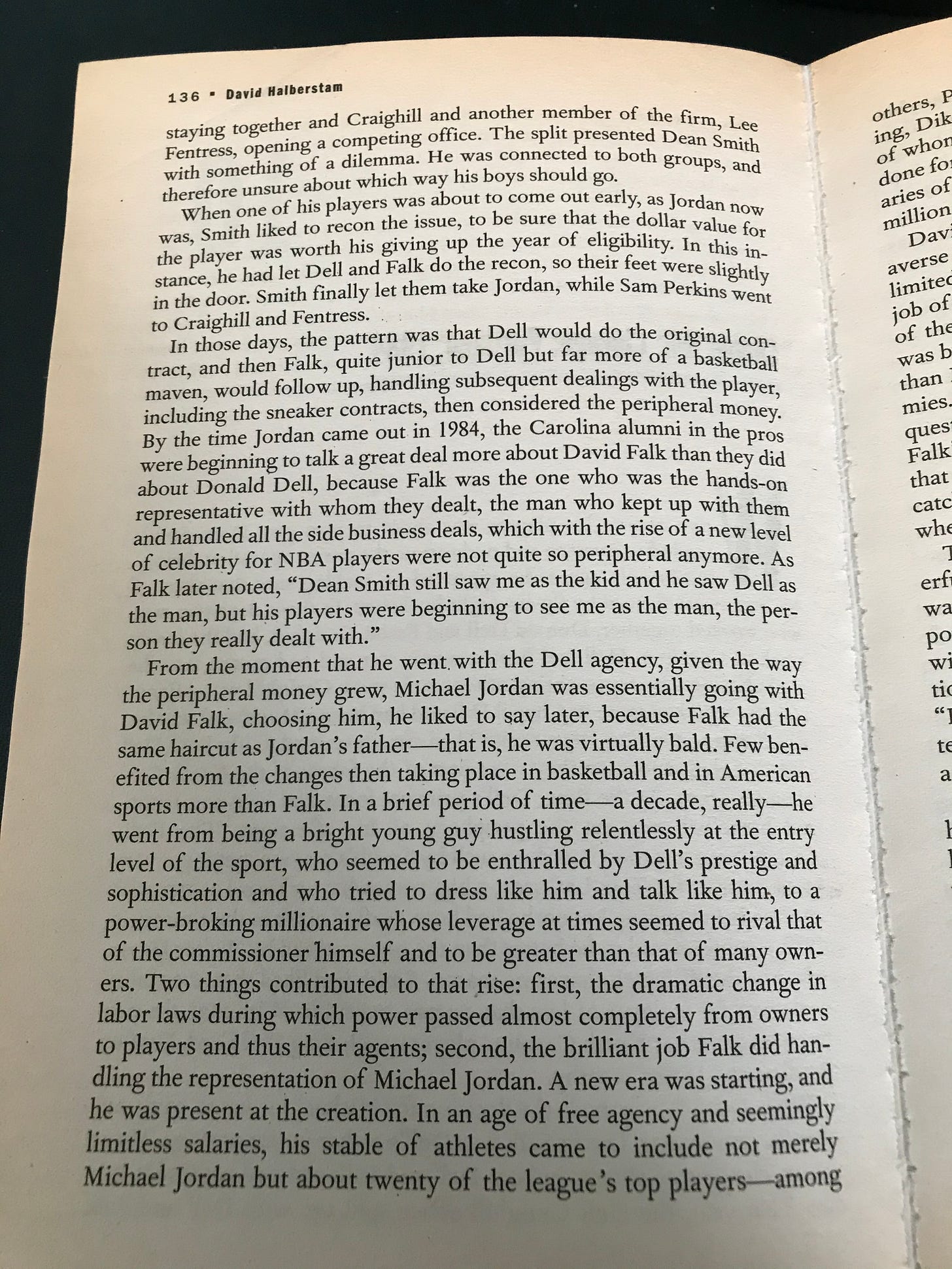 One other interesting snippet, regarding that famous Jordan quote, 'Republicans buy sneakers too'. Jordan has since denied saying it and also that he said it as a joke. Dell says Jordan once said it to him over the phone, and he wasn't joking.
When it came, the decline of Proserv was brutal. Stephen Woods, a former ProServ Vice President told WSJ: "There was an arrogance that blinded Dell to the changes in the industry and the growth and success of competitors. ProServ is a sports-business tragedy."
Hear the full conversation with Donald Dell here. If you've just found us, explore the entire back catalogue of 100 podcasts, for free. And if you've been with us since the start, thanks for all your encouragement along the way, here's to the next 100 #UP100.